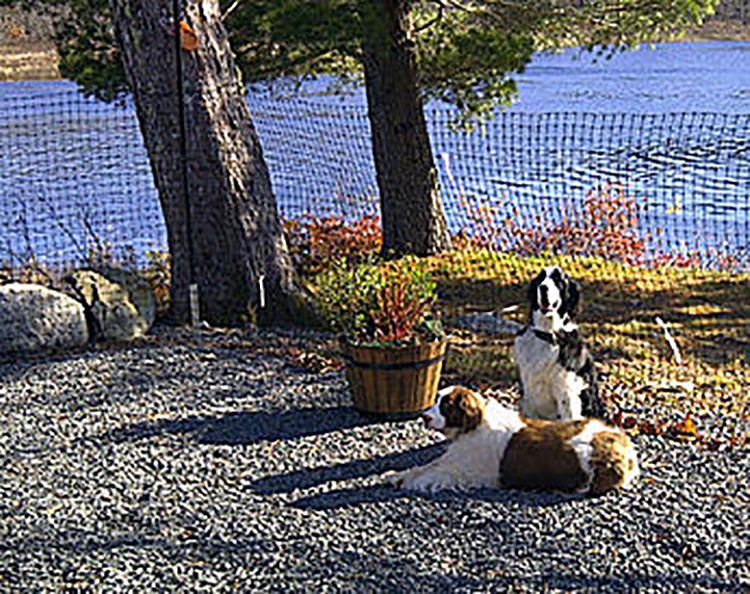 Safe Enclosure for Your Dog
Most pet owners want to have a safe, enclosed area for their dogs, but many people fear that adding a fence will take away from the beauty of their yard. Luckily, Dog Fence USA has a solution. We offer a visually appealing, durable dog fence that safely keeps dogs within a designated area without the use of electricity, wires, or unattractive designs.
Virtually Invisible Strength
Imagine a dog fence that blends in so well with the surroundings that it can't be seen from a distance. Dog Fence USA's fences are virtually invisible, but strong and easy to handle. Even better, installation is a breeze. There's no electricity, meaning no nasty shock. What's more? Our systems are made from recycled materials!
Whether you want to create a custom enclosure or choose one of our dog fence kits, we have everything you need to create a safe area for your dog to run and play. We offer high-quality dog fences that are specifically designed for maximum flex, strength, and durability.
The UV-treated dog fence can be attached to posts, to existing trees on your property, and more. Our dog fences and dog fence kits will not only keep your pets sage, but they will also keep other critters out of your property.
Contact us today to learn more about how our dog fences can work for you! Or, check out our product catalog to see what we have to offer.