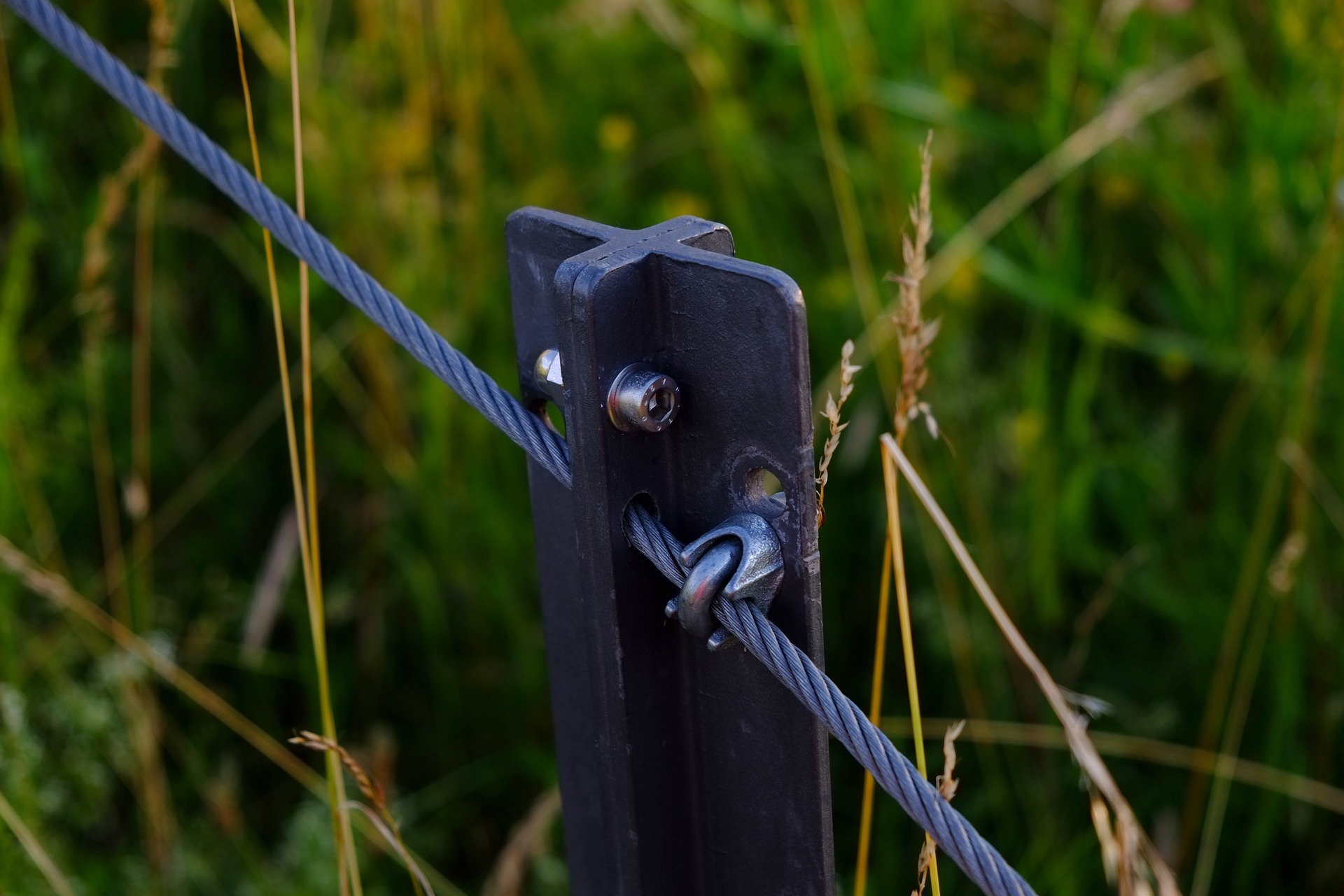 Make sure your deer fence posts are tough enough to do the job. Remember, the fence post must be able to handle a 200 plus pound animal banging on it, pushing on it and leaning on it.
If you choose a wood fence posts make sure you use a 5″ round of better; we have seen 4 x 4 posts snapped in two from deer impact. Perhaps the easiest and most natural looking posts are mature trees. Poly deer fencing from Deer Fence USA will easily zig zag from tree to tree. One last point, if you are installing a large number of posts or if you are a fence contractor you owe it to yourself to check out the Post Pounder gas powered posts driver. We highly recommend it.
We offer two different types of fence posts. Both our Ultra Deer Fence Posts and our Freedom Deer Fence Posts have performed very well in our trials and we highly recommend both of them.
Freedom Deer Fence Posts
Our steel Freedom Deer Fence Posts are made from recycled railroad rails with a black powder coated finish. These strong angle post are made of very hard steel could be either dug in or driven into the ground. You may drive the posts with a sledge hammer or with the REDI driver. These post are so hard that often they will punch right through the rock. For best results space 10′-12′ apart. No Driver Cap or sleeves required!
Ultra Deer Fence Posts
This is our premium post system. The kit includes high-strength, 1 5/8" round black-coated steel posts, black post caps, and galvanized steel inserts (these eliminate any digging of holes or getting on ladders to drives posts). Use one of our Driver Caps (one lasts for approximately 50 posts) to drive the sleeve into the ground with a sledgehammer and then just slide the post right in! Ultra Heavy Deer Fence Posts should be spaced about 15′ apart. Note: A Driver Cap is required for these posts.